One year already.. and hopefully more to come!
Little Retrospective
June 2019, the number of cosmetics in the game was increasing quite fast, mostly due to the new seasonal trinkets. Result of this, I've started to collect all the information possible about the cosmetics and have started to update a page on Gwent Reddit's Wiki. And to make it more visual, I did this picture.
But it was not convenient at all to update. A few months later, I've started to learn how I could make a web page to display everything very easily. Published in November, the first version of the Trendy Gwentleman was born. And I've continued to learn how to make a good looking website.
Since the introduction of the first page, we got more than 100 new avatars, 70 new borders, 90 new titles, 40 new card backs… and I'm not counting the new type of trinkets like the Coin Skins or the Customizable Leader Skins! Getting everything packed on a single page made the page bigger and bigger…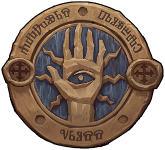 To mark the first year anniversary of this little project, I've decided to revamp entirely the site. Better URL, complete new website, same interface on all pages… And here we are!
We have a new reworked version of the cosmetics page. The old page with all contracts available is now easier to access. The Journey Calculator is also more obvious to find and I continue to adapt it with new journeys. And the website is now much easier to update.
And now?
You're on the new version of the website, not anymore on a "test" website with a weird username at the start you're never able to remember correctly. All the fully developed tools have been imported. Some old prototypes are waiting to be updated to be ported to this site. But I am ready to try new experiences!
Community Tournaments
Yes, you read it right. One of the new things I want to try is tournaments. However, how can I make a super Trendy Tournament without offering… cosmetics? The Trendiest Tournament #1 will let you compete to win a Premium Pass for Alzur's Journey!
Most invested players have already bought their pass and it's never too late to join the Extended Path, so if you're interested by the prize, you can check the tournament! It will take place this Saturday (28th of November) and will start at 5PM (CET).