The year of the Great Oak has started and 2 new reward trees have been added.
New Reward Trees
We were expecting them at the start of the season... but they are now here: the Year of the Great Oak page has been added to the reward book! On this page, there's currently 2 reward trees: the Year of the Great Oak reward tree and a Stalwart Leadership reward tree.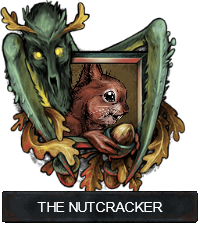 Some new cosmetics from the Year of the Great Oak reward tree
The Future of Seasonal Trees
You missed a season last year? Haven't completed a seasonal tree and regret it? Trees from both previous years are returning this year and it looks like more permanent trees will be released instead of releasing new seasonal trees. On top of the 2 released trees today, the game files are hinting at not less than 5 reward trees about to be released themed around some leaders.
These trees are not officially confirmed, but if they release, they will be completing the Year of the Wererat page (Eredin feels lonely currently).
Recently Added Features
The website is evolving slowly but surely. Over the two last months, I have been updating some features.
First, the Journey Calculator tab now has now the previous journey stories. I may add other languages later, but having them easily accessible from a single place is already a nice start.
If you haven't read it yet, Alzur's Story is really good!
Second point, a new filter is available on the cosmetic page. You can now look for currently available trinkets only (or trinkets that are currently not obtainable currently). The dates shown in the descriptions are now showing the precise day for recently removed trinkets.
This new filter allows yo to see current season trinkets or current Journey trinkets for example.